Urinary Incontinence in Men
It's widely acknowledged that urinary incontinence in men is underestimated and often goes untreated, even though approximately 25% of men suffer from some form of urinary incontinence. Incontinence in men is often related to prostate problems, however it may be brought on by medical conditions such as diabetes, stroke, Alzheimer's disease, spinal damage and Parkinson's disease.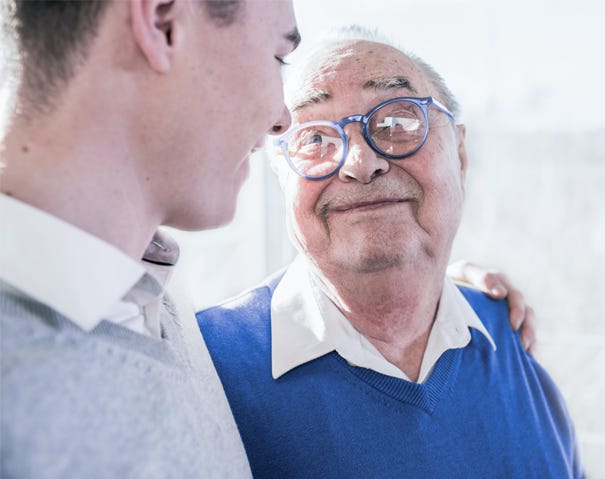 Incontinence can also present itself as a result of pelvic surgical procedures, including prostatectomy (removal of the prostate gland).
The impact of urinary incontinence can be life-altering, often causing embarrassment, anxiety or depression – diminishing quality of life, preventing men from pursuing their normal activities.
Bladder control problems can be short-term or long-term. Most cases of short-term male incontinence result from a specific health issue or recent treatment, for example, taking certain medications such as those for colds, depression, sedatives, narcotics and diuretics.
Chronic male incontinence is a long-term condition and is often related to prostate problems and treatments.
It's important to remember that urinary incontinence is not an evitable part of aging and like many conditions, it is treatable.
---
Prostate Problems
Benign Prostate Hyperplasia (also called Prostate Gland Enlargement) occurs as part of the ageing process and is common in men over the age of 50. Benign Prostate Hyperplasia can affect the flow of urine and may result in:
Poor/weak flow of urine, difficulty when starting to pass urine, passing urine more frequently, feeling an urgency to pass urine, discomfort and leakage when a small amount of urine dribbles into your underwear after passing urine (post micturition dribble).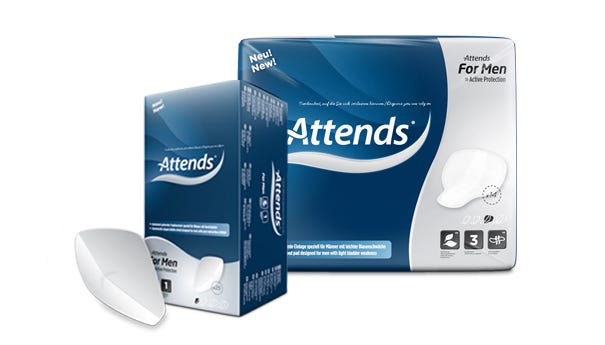 Prostatitis is painful inflammation of the prostate gland, resulting in pain when passing urine (Dysuria), pain or discomfort in the pelvic area, abdomen, groin, penis, testicles or lower back, painful ejaculation, difficulty passing urine, dribbling or hesitation, frequency and urgency of urination (Nocturia), urine may be cloudy or contain specs of blood or fever, chills, muscle aches and other flu-like symptoms (with Acute Bacterial Prostatitis).
If you have any of these symptoms, please seek medical attention.
Other factors can affect continence/incontinence, such as medication (for example diuretic medications can increase the risk of urine leakage), urinary tract infections and being overweight puts extra pressure on abdominal and pelvic muscles, making it harder to avoid urine leakage.
---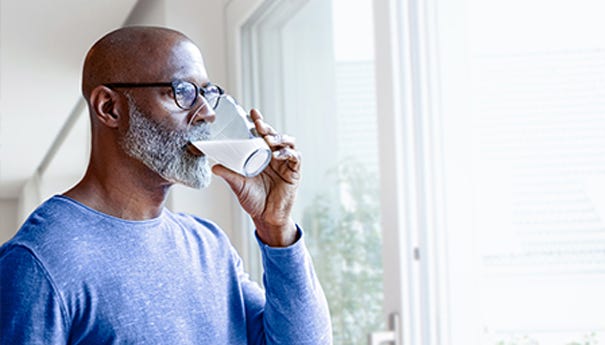 Lifestyle Changes
Simple lifestyle changes can help, including:
Maintaining a healthy weight
Reduce caffeine, limit alcohol and carbonated drinks
Cut down on smoking – excessive coughing can put additional pressure on the bladder
Bladder retraining – to modify your bladder's behaviour by scheduling bathroom trips at set times throughout the day
Strengthen your pelvic floor muscles
To learn more about strengthening your pelvic floor muscles, please visit our online eLearning platform for guidance in our dedicated video module.
If symptoms persist, please seek medical attention.
To help with your diagnosis, a doctor will review your symptoms by carrying out a urine test and a physical examination. A treatment plan will then be put in place.
Whilst investigation and treatment plans are explored, you may need to consider using an absorbent product. To learn more about our complete range of bladder weakness and incontinence products, click here.