Attends Cover-Dri are a range of underpads that can be used to protect surfaces from leaks and spills and in clinical procedures where non-sterile containment is required. The products are available in different sizes and shapes to suit different needs. Attends Cover-Dri has a non-slip waterproof backing and a soft top sheet. Ideal for people dealing with incontinence as an extra layer of security.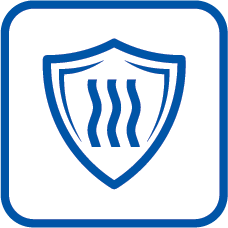 Odour Protection
Keeps you safe from unpleasant smells.
The SAP in the core of the product locks urine away from the surface of the pad and from the skin, thereby reducing the risk of leakage. The more effectively urine is locked away inside the pad, the less risk of ammonia being formed. Ammonia is formed when urine comes into contact with oxygen and causes an unpleasant smell.
Shop By
Shopping Options