NEW! Attends Soft – Upgrades Throughout the Entire Range
Attends Soft, our discreet and absorbent liners and pads for very light to heavy urinary incontinence, has gone through some updates on both the packaging and the top sheet. Read more about the products and what's new below.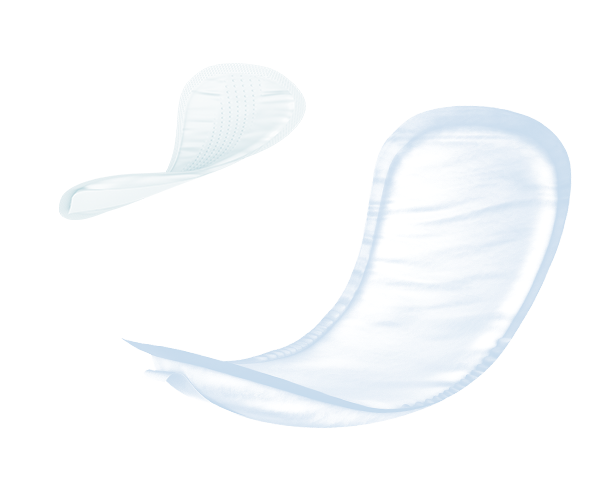 For Sensitive Skin
Attends Soft is our range of discreet absorbent liners and pads for bladder weakness – suitable for sensitive skin and shaped for discretion.
You might be familiar with the blue flower print on the surface of our Attends Soft 0 – 3+, however, this print has now been removed. Our super soft top sheet is now completely print free. The delicate Soft range is suitable for your sensitive skin and helps to maintain the skin's natural pH-level. Furthermore, no lotion or fragrance has been added and our comfortably soft products provide a cotton-like feel against your skin.
See our entire Attends Soft range here.
Attends Soft 1 - 7 is also tested and approved by proderm Institute for Applied Dermatological Research.
---
New Bag Design
The bag for Attends Soft has also had a makeover, and along with consisting of a minimum of 30% recycled material, it has a more modern and fresh look. You can easily navigate the information provided on the bag with the easy-to-understand information bar on the front of the product.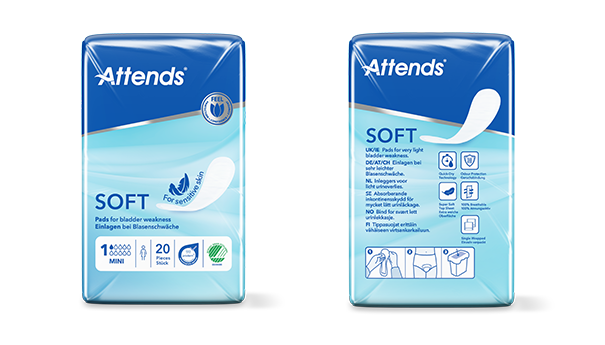 ---
Highly Renowned Certifications
We are proud to say that Attends Soft 1 - 7 are certified with both the Nordic Swan Ecolabel and Oeko-Tex Standard 100.
Having the Nordic Swan Ecolabel on our Attends Soft product range means that they have amongst the lowest environmental impact within the relevant product group.
By having the Attends Soft 1 - 7 certified with the strictest Oeko-Tex certification available (Standard 100), you can be sure that all components of these products meet strict requirements and are harmless for human health.
Read more about these certifications here.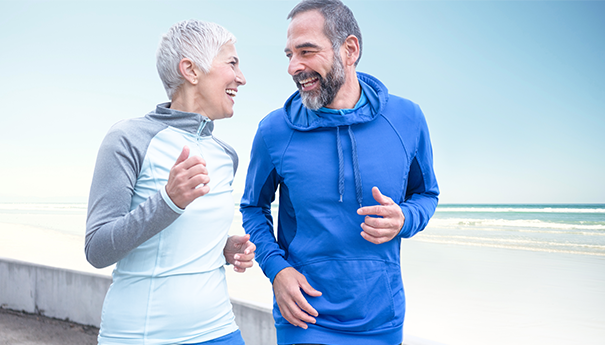 Who Can Wear Attends Soft?
The easy answer to that question is: everyone!
The products are designed for people with an active lifestyle and you can wear the products in your own close fitting underwear. Attends Soft comes in a wide variety of sizes, from our smallest panty liners in absorbency 0 to pads in absorbency 7, which can handle heavy urinary incontinence. The liners and pads stay in place when you are active, and the 100% breathable material helps you to feel comfortable whilst wearing the product. You can use Attends Soft both day and night to feel protected, comfortable and more confident.
TIPS! If you are looking for a pad to use during the night, we can also recommend Attends Lady Night – read more about our Lady Night pads that are specially designed for extra protection during the night here.
Did you know Attends Soft can be worn by both women and men?
Attends Soft 2 - 7 is a unisex product that can be worn by both women and men. This is also stated on the front of the bags with a dual gender icon.
We are confident you will enjoy our upgraded Attends Soft range. If you have any questions about any of our product ranges, don't hesitate to contact us.