Products, Packaging & Logistics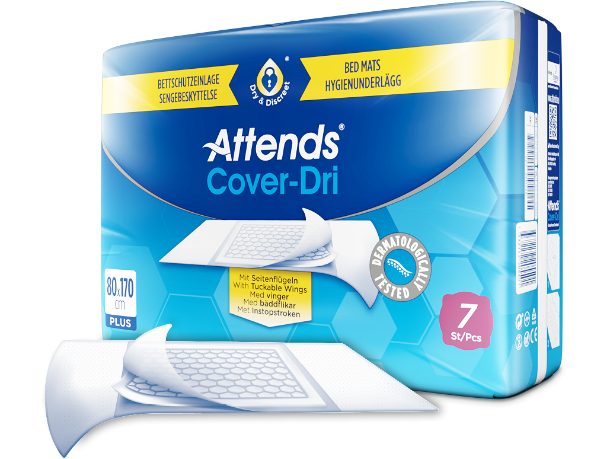 Products & Packaging
Attends is continuously working towards discreet and resource-efficient product design across our entire range. Lifecycle assessments are used in the design process to map the product's environmental impact. We are working with compiling our lifecycle data into certified environmental product declarations (EPD).
For example, we have reduced the carbon footprint of our Cover-Dri products by 25% since 2004.
The compression of the products in the bag is optimised. We only use packaging materials with good recycling credentials and low resource use - polyethylene and cardboard. Polyethylene bags are used instead of cardboard boxes in order to compress products and provide more efficient logistics solutions.
Attends has started to use bags containing minimum 30% recycled material.

Logistics

Transportation accounts for a significant part of our environmental impact. Attends' products are developed with the aim of reducing the transportation volume throughout the product's lifecycle. This positively impacts the transportation of both raw materials and finished products.
Well compressed products in well filled bags, combined with a high rate of utilisation of the trucks that transport the products, contribute to maximise filling volumes and our goal of reducing the environmental impact of our shipments.
Read more about