Shields are designed specially for men to help you manage and control urine leakage. These incontinence pads offer protection against drops and dribbles up to larger leaks. You will find them in different shapes and absorbencies to fit your needs.
Select Incontinence Level:
×
Light incontinence is when you experience a small drop or gush of urine. Moderate incontinence is when you pass small or sometimes  larger gushes of urine. Heavy incontinence is when you pass larger amounts of urine and/or feces.
Select Absorbency Level:
×
The higher the number, the more the product absorbs. Our numbering system goes from 0 – 10.
Benefit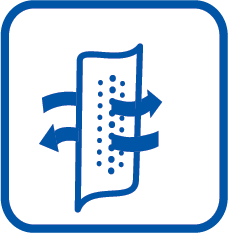 For all-round Air Comfort
Breathable material has the ability to allow air to flow through. The use of this material helps the skin to be exposed to air, which can stimulate skin health, without causing leakage.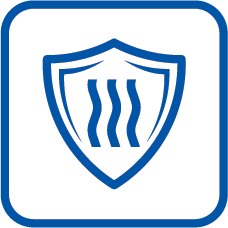 Keeps you safe from unpleasant smells.
The SAP in the core of the product locks urine away from the surface of the pad and from the skin, thereby reducing the risk of leakage. The more effectively urine is locked away inside the pad, the less risk of ammonia being formed. Ammonia is formed when urine comes into contact with oxygen and causes an unpleasant smell.